Administrator
Staff member


"And just why would you go through the bother of training it to eat less?"
The first words her senior speaks to her regarding her question, she listens with a blank expression, absorbing all the words he directs her way.
"You are the Master, that thing is but a tool, a slave to your whims. Rather training or teaching it anything, why not go the simpler route. Reprogram the cells composing that mere parasite, so that it is convinced that it's feeding even when its not. This way, any amount of spiritual power fed to it will be seen as a bountiful dessert to it, filling it faster than what would normally be required. This should also allow you to pull more work from the wretched thing with less effort."
If they could, her eyes would light up at the revelation of what she was being told, a direction she had not thought of taking before. Tricking the cells is a much more efficient route as opposed to re-programming them to just eat less or even the more barbaric route of training it. Before her eyes a HUD appears, a simulation of the DNA structure of the parasite, modifications being made to it to employ Nyraku's method. While these simulations were running the blue haired abomination started to return to his normal pristine form once again. By the time his transformation was complete so were the simulations of the DNA sequence that needed modifying. She refocuses on her senior who has now returned to normal.
"Ah! Welcome back Kurotsuchi-san! I've just run the simulations and shall have my little issue corrected immediately! I will need to field test it before I bring a progress report to those Forty Six simpletons."
This will be a major breakthrough for this little project, and if proven successful enough more of these Bakkoto can be made and distributed to Shinigami for use. Not that Kai cares about that part of the research, she is more interested in creating and developing a new life form that exists outside of the established norms. Entities such as bounts are interesting as they are a new branch all on their own, but their numbers are few and far between. However, even they must rely on some sort of tool to draw out their full power, just like Shinigami, Quincy and Arrancar. But these Bakkoto are different, they grow and evolve all without that external aid, they just need to feed. Just like any other sentient race, eating leads to better growth and development of the body, and the better food one eats the better developed they become. Should Kai excel in their creation she will have developed an entirely new spiritual entity altogether that will function as more than just a weapon.
"Were there any other trifles you needed to consult me on? How is your brain doing these days by the way? Are you properly tending to it, if need be I could also assist in ensure it is properly safe and secured. We shouldn't leave these things to chance no?"
Nyuraku cuts her train of thought by asking if there were any more questions but follows it up with a subject Kai is more than prepared for, the location of her brain. At first she looks a bit puzzled by the question then puts on a smug grin.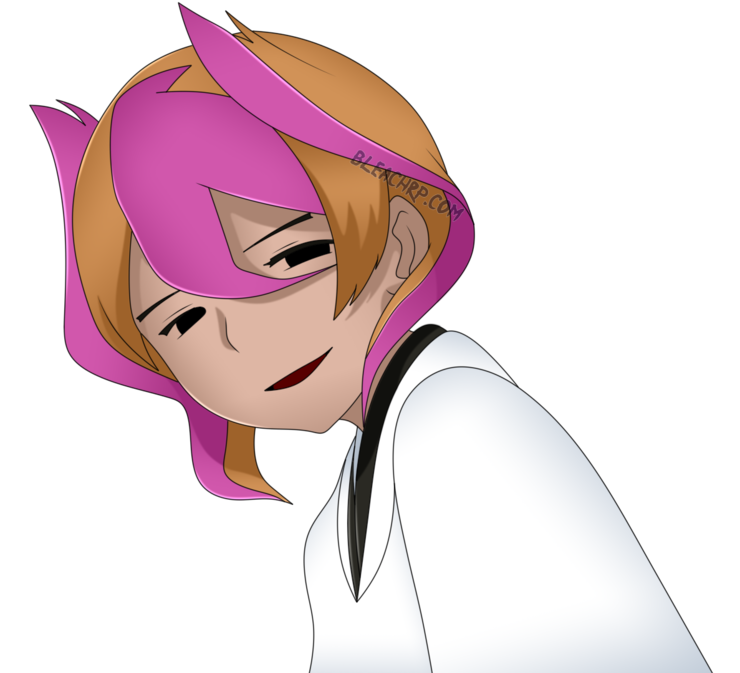 "My brain is well and healthy! Still a wonderful fountain of knowledge! It knows what I know! It learns what I learn! It knows the exact DNA sequence to use to reprogram the Bakkoto's hunger! However! You are correct, we cannot leave these things to chance! That's why I left it here in your office! I'm surprised you haven't found it yet. I never took you for such a troglodyte Kurotsuchi-san!"
She cackles jauntily, having this one up over him. The location of her brain is the one thing she constantly has over him, it is one of the things she knows more about than him and as such she becomes rather smug when talking about it. She pauses her laughter for a moment formulating a serious question for her senior as she realizes she now has a bit of free time on her hands. Sending her new information to her lab triggers the automated machines to begin all the prep work needed to start the DNA tampering. It will take some time to separate the Parasite from the weapon it is attached to.
"Considering I am already here, I have some free time, and this is a good opportunity to learn, is there anything you need help with? Other than info on the location of my brain."
It seemed like he was awaiting a new subject but it seems like they may have gotten cold feet and turned tail away from Twelfth Division. Someone must have gotten to them and turned them towards Fourth Division instead, sad really it's so rare to get a healthy Shinigami in the lab to experiment on.