Listen Here!

I
t seemed as though she was at a loss for words yet again. For one reason or another, she had been dormant since her short encounter with Oyama and Ochitsuki. Although she was no more than a faulty tool, she was a tool nonetheless. Sadly, she couldn't get past the imperfections that plagued her. Her own soul tormented her as if there was an intruder within her body.
Omoikane
acted as though it and Utsuro were not intertwined. It rejected her presence, her being, everything that she believed herself to be. But what was she, really, if her own Zanpakuto denied her existence? Nothing, she was simply hollow – just as her name stated. Utsuro was headstrong, yet she seemed dull at times. Not because of a lack of physical talent or strategy, but because of what she allowed to distract her when not on a mission. Such a weakness had manifested itself for too long and now she had to confront it, unbeknownst to her.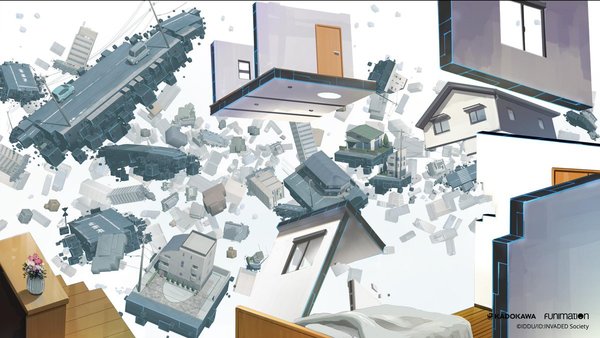 A demand for her presence comes forth and she moves to act immediately. Unfortunately, her body does not cooperate. She feels lethargic and too heavy to move. It's as if the weight of her metal soles has quadrupled in an instant. As she sets herself on her knees in an effort to regain her composure, she closes her eyes briefly. Once they open, she sees a familiar void filled with fragmented parts. The realization of where she is causes her stomach to turn over and over again. Just how long will she be forced to stay here this time? Unbeknownst to her, her will to serve Captain Mukuro will serve as the key to breaking what she believes to be a forced
Jinzen
. A cold, callous voice echoes in her head from an uncomfortably close proximity. It feels as though the presence is scrambling her brain with its demand in an eerily serene tone. A hand grips her throat and begins to press, but it causes her no pain. Its corporeal form shifts with each passing second, not allowing for it to maintain a solid grip on the Kuchiki. Even if it could, it had no official way to cause her harm directly. Utsuro was not aware of this, however, as she believed
Omoikane
to be a unique case when it wasn't.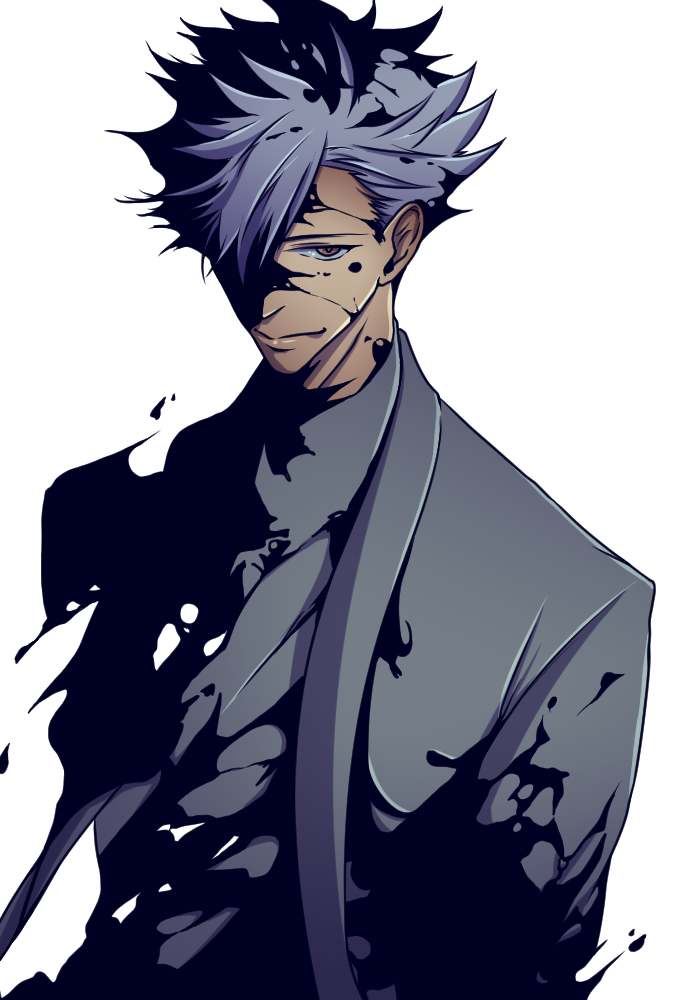 "You are nothing."

"And yet, you bind me here."

"I hope you die."

"I'll make sure of it."
And perhaps he would ensure that her life met its end. After all, he had managed to delay her ability to answer to Kyomu's call.
Every
single time that she talked with her Zanpakuto, it bullied her. Rarely did she talk back. Instead, she would typically plead with it to release her from its hold. Today, however, she did not have time to play these literal mind games. A wave of spiritual pressure exudes from her but manages to contain itself within her quarters. It does not threaten anyone around her, but it
does
break the subconscious suppression of her spiritual energy temporarily.
"I will not do this with you right now."
Unease
Surprisingly, a hefty tone pours out of the woman. For the first time in a long time, a small spark can be seen within her eyes. However, like any display of emotion that comes from her, it, too, fades quickly. In complete silence and at the highest possible speed she can move without losing awareness of her surroundings, Utsuro sojourns from her quarters and appears in the meeting hall just as she hears—
"Find the Kuchiki...handle this situation. I leave it to you..now go."
Unease begins to inundate her as these words replay in her head again and again as she is quick to act and speak up. Whether or not her Captain will care enough to listen is something she does not know the answer to. It is clear that there isn't much she knows the answer to at all. She has
failed
and is aware of it. It would be unwise to interrupt the man, so she does not elect to do so. Instead, she waits for permission to speak from her Captain, or for Ochitsuki's presence to meet her own. A small bead of sweat forms on her forehead—dealing with such volatile internal struggles was not pairing well with the stress of the situation at hand.