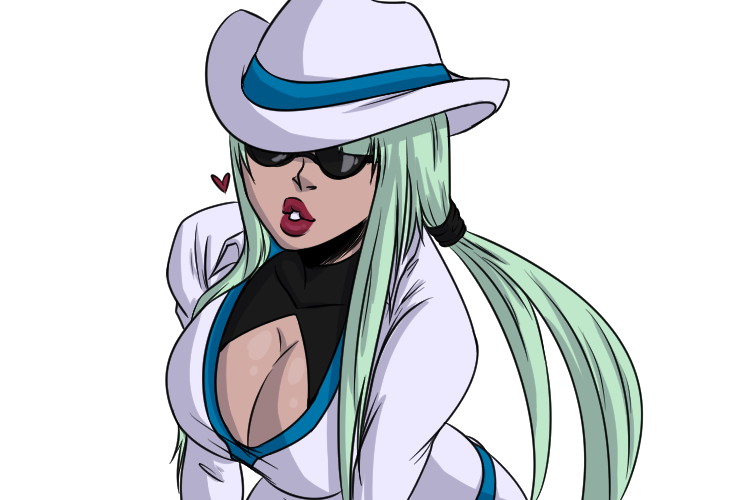 There had been a presence that had rampaged through out the city, with a reiatsu output wild and untamed, buildings crumbling underneath the destructive nature that this Arrancar brought, and now she and the shinigami woman had the Arrancars attention. A gust of wind blew past her, as she stared at the shinigami being assaulted
"Shisseki."
It was tendril blades that had been attacking the shinigami woman, her reaction was to activate her shikai and defend herself, each block was pushing the shinigami away from herself and the arrancar. The reiatsu signature was of the Arrancar had arrived, and it had not gone unnoticed, Amanda's eyes shifted back as her hand reached and threw a gintō capsule behind her. In that same instance of her throwing the capsule she had used Hirenkyaku twice, once to leave the after image of herself and the second was her moving away from the cities populated center, to construction area that Eto Heavy industries owned by the river. The capsule itself would create a Reshi film to surround and trap the Arrancar.
She didn't like that feeling that of that reiatsu that the Arrancar Emitted, that feeling fear had hit her, something she didn't like it was like death was upon her for that moment and that moment alone. Yet now she had gained distance away from the Arrancar now trapped in the film of Reshi she wanted to keep it that way, as due to the size of that film around the Arrancar he was massive.
"You're a big bastard aren't ya?"
Thoughts raced through her mind as she pulled out her Seele Schneiders, how tough was he? Why was he so fast? No time for that, as every second that she wasn't going to distract this arrancar was a second of him terrorizing Karakura. Her head and eye shifted area that was well spaced-out area open the sky, to this she quickly moved and began to place down four in a the quincy cross pattern, well spaced out so that anything that could fall wouldn't knock down trap she had begun to set up.
She didn't like that feeling of the Arrancar being so close, that feeling of despair that was behind her, it was sickening. She would again have to be close to the arrancar if she was going to bait him into a trap, yet still if she could pick him off from the distance she was at, no she could avoid pulling the arrancar in this area.
Regardless of how she felt she had taken aim at the arrancar with Die Seelebrecher (Soul breaker) once more she would fire out a shot, but this time she would use hirenkyaku once more to retreat further into the construction zone, where she would be able to keep an eye on the arrancar. The shot itself sored through the air and to the arrancars head, the force of the impact would shatter through it, scattering its flesh, blood, bones and brain matter alike as it made its way through the arrancar's skull. Such was the power of Erschütternder Widderschuss (concussive ram shot). She had repositioned herself to a concreate frame building , where she could keep an eye on the arrancar, and the plasma round she shot, though she herself would be difficult to spot as the lighting of the place had concealed her presence. Carefully she would draw her Seele Schneider and brought it against the wall, to dim the light as much as possible as she gather reshi into the blade.

​